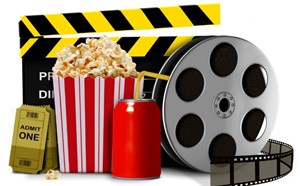 Please join us on December 6th at 1:45 - 3:30 PM in the Jordan MPR for a VAPA Movie Presentation of "The Nightmare Before Christmas". Snacks and refreshments will be available for purchase to support our Visual And Performing Arts Department.
Principal's Message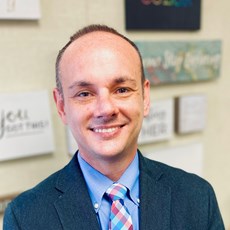 Visit Mr. Clark's Office!
Welcome to Jordan Intermediate School! The Shadow of Jaguars!  Jordan Intermediate is committed to creating a safe, welcoming and engaging learning environment for your student, using GGUSD's Strategic Plan Goals as our driving force.  We strive to ensure that all students are equipped with the academic skills (Goal 1) and personal skills (Goal 2) to achieve life long success (Goal 3).  In order to meet those goals, Jordan offers the following:
Academic Skills
ROAR Tutoring: Jordan's drop-in tutoring program every day except Wednesdays and Fridays. Credentialed teachers supervise ROAR and assist students with completing assignments, answering questions and provide guidance for projects.

Library access: The Jordan library is open daily before school, lunch and after school for students wishing for a quiet learning environment to read, complete work or use the computers.

1:1 Technology: Every Jordan classroom is equipped with updated technology that is used to enhance instruction, making Jordan a 1 student 1 computer (1:1) school.
Personal Skills
Ms. Camille Giordano is the Jordan counselor.  Ms. Giordano is available to conference with students and families regarding academic concerns as well as provides resources to families regarding a wide range of issues.  Both students and families may email Ms. Giordano with concerns. 
Extra-Curricular Opportunities
Jordan offers a wide variety of extra-curricular opportunities across a range of interests, including sports, the arts and STEM.
Parent Opportunities
Parents are encouraged to join 

our parent organizat

i

on, Jordan 

Paren

t

s 

U

ni

t

ed 

t

o 

st

a

y 

engaged i

n 

o

u

r s

c

ho

o

l 

a

nd 

he

l

p

s

u

p

p

or

t 

the 

s

uc

c

es

s 

o

f 

o

ur 

s

c

h

o

l

a

rs.
In closing, I am looking forward to working together for the success of our students.  If you have any questions or concerns, please email me or call the office to set up an appointment (714-663-6124). 
Sincerely, 
Nick Clark
Our School
About Jordan Intermediate School
Jordan Intermediate has a strong record of academic excellence. Students outperform the district and state averages on rigorous state testing.
Jordan has a powerful AVID college-readiness program that equips students with organizational and study skills to prepare them for success in high school and college.
Jordan offers a Science, Technology Engineering, Art, and Math (STEAM) pathway that prepares students for 21st Century careers in growing fields.
Jordan offers an Advanced Learner Program for high-achieving students.
Jordan's Roar Onto Academic Readiness (ROAR) tutoring provides students an opportunity to receive additional academic support from college tutors.
Jordan's visual and performing arts programs and numerous extra-curricular activities provide a meaningful intermediate school experience for students with vast hobbies and interests.
Jordan Silver Medal Positive Behavioral Interventions and Supports school. At Jordan Intermediate, we strive to treat each other with RESPECT and KINDNESS, and take RESPONSIBILITY for our learning
Choose Jordan Intermediate School
High-achieving students excel on rigorous state standardized tests
1:1 computer to student ratio with innovative technology use as part of daily instruction
Award-winning AVID program equips students with college-readiness skills
STEAM Pathway equips students with 21st Century skills for next-generation careers
Boys and Girls Club offers academic, artistic, and athletic after-school experiences
Multitude of extracurricular activities including dance, sports, leadership, and other club opportunities
Engaged parents support wonderful school community
Popular instrumental and vocal music programs
Advanced Learner and free after-school tutoring provide academic support to help ALL students succeed
Heritage Language offerings promote bilingual language development and celebrates cultural diversity